Why everybody should know coding?
We are living in a time in which things change at a high pace, digitalization and globalization have brought people together from all over the world. However, not everyone is aware of how to is related to coding. As just an example the more digitalized the society is, the more people will have to stay updated to be able to do their work in the future, whether it is in the IT area, banking, marketing, education, heavy industry, etc.
Nowadays many people purchase services from software companies, to do their job, to do things such as websites, advertising, planning, etc. but wouldn't it be great and cost-effective if they would learn to do it themselves? The "Do it yourself" trend is growing more popular, and as coding is more and more needed in society, it would be a great asset for the next generation, if they would learn at an early age.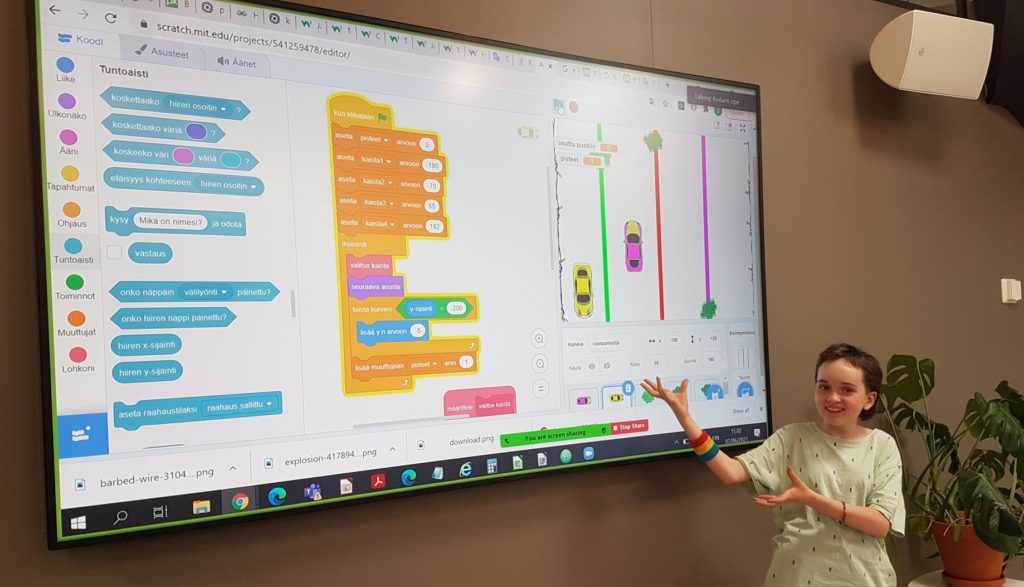 Besides the obvious and practical benefits of learning how to code, coding will teach you how to think, but what does it mean? Coding is not just putting commands for a computer or a machine to follow. Coding is more about how to solve a problem, how to be efficient and fast to find a solution or do something. This learning can be used in any area of life, for example if you need to do a repetitive task, how could you make it faster? or if you need to select the best TV to play movies, how can you compare all the existing TV's that you could purchase in a simple way?
Coding is a helpful tool that will change the way you succeed in performing daily tasks. In general, a programmer approaches problems by breaking them down in a way that is easy to understand and solve. When you learn to program your brain learns to work in a structured way that can be applied to any problem or task. Besides, some solutions are not easy to find, but coding teaches you to persist and try many times until you find a solution. This is of great benefit for people, because they learn how to deal with frustration and persevere against any obstacles.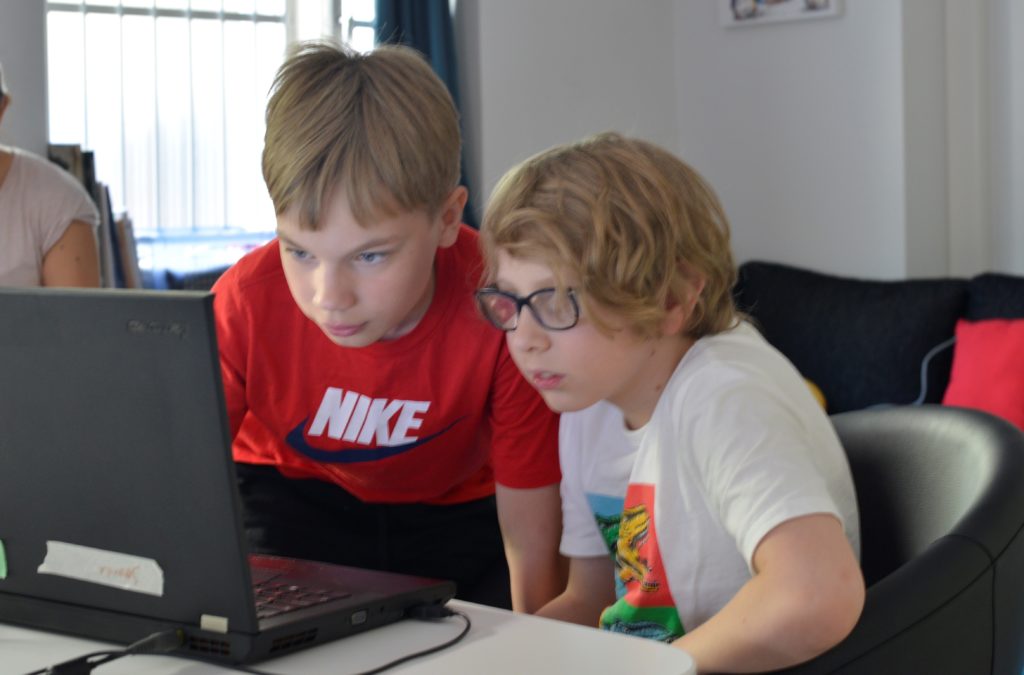 These reasons make that learning to code, becomes more and more important nowadays, and even more in young ages. As Finland's biggest coding school for children, we have noticed how inspiring and fun it is for our students to learn to do their own games and to code at the same time. Our learnings have shown us that everyone can learn how to code, despite age, we only need the right motivation and to provide the right support.
Kodarit international coding courses and free trial lessons
At Kodarit, we are taking our learnings beyond Finland, which has led to expansion to different countries, like Indonesia, and Vietnam. There we have a steady collaboration with local educational providers. Now we want to provide online coding courses with free trial lessons together and collect 8 – 14 year old students from Finland, Indonesia, Vietnam and other countries to the same online coding classes!
In the English-speaking international group, in addition to coding, your child also learns to work in an international environment, and the English language of non-native English speakers develops and strengthens during fun coding exercises at the same time.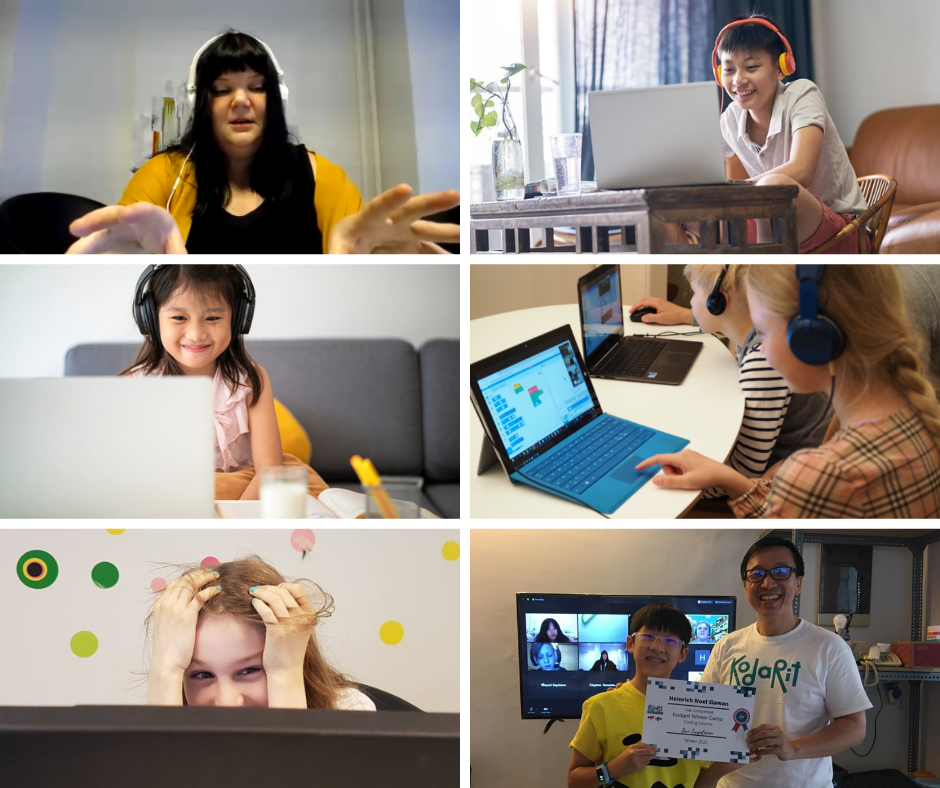 COME AND EXPERIENCE WHAT CODING IS!
Our free trial lessons will be available in 2022 online.
Kodarit 1 beginners courses for 8-14 years old started on January 2022.
There are places available if you want to come experience Kodarit's coding lessons and start this great adventure with us.
Read more, register and get to know our Kodarit international team!
FINLAND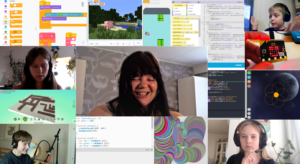 Come and join our open free trial class: Click here to register 
Read more about and join Kodarit coding courses: Click here 
Contact to Kodarit Finland:
+358408034625
INDONESIA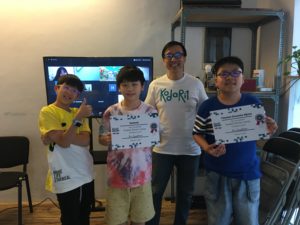 In Indonesia, Onggo Susilo from NOLA SCHOOL , who has several years of experience providing education in his learning center in Surabaya help you with Bahasa Indonesia.
Contact to Onggo:
+6285203303055
Join Kodarit Indonesian free trial classes: Click here to register
Read more about Kodarit coding courses from our Indonesian pages.
VIETNAM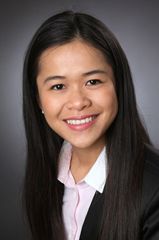 In Vietnam Dieu Trang, Founder of RAB ACADEMY offers Kodarit classes from level 1 to 3.
"Finland and coding is a good combination. I wish that many more Vietnamese kids have a chance to learn a new fundamental skill for their future (programming/coding) while experiencing Finnish Education right at their home."
Contact to Diue:
+84917220706
Join Kodarit Vietnamese free trial classes:  Click here to register
Read more about Kodarit coding courses from our Vienamese pages.
Our international teacher team in Finland: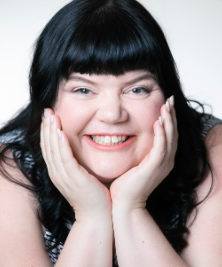 Suvi Syrjäläinen, Kodarit Founder and CEO.
"As an entrepreneur and software engineer, with 23+ years experience coding and six years teaching I have realized that my superpower is to develop fun coding programs and teach children around the world".
Contact to Suvi: suvi.syrjalainen@kodarit.fi
"Finnish education is known worldwide and I am excited that we can bring our coding classes to new corners of the world. I am particularly happy to see that there are many girls taking our classes and that we can transfer knowledge beyond borders."
Contact to Laura: laura.duran@kodarit.fi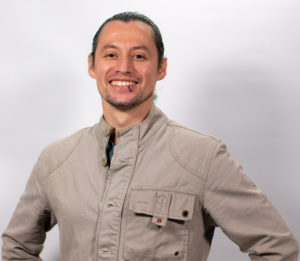 Hector Rojas
"I'm an engineer and I love to teach. I enjoy helping others to gain new skills, and coding is a helpful tool, not just for programming but also to improve logical thinking."
Contact to Hector: hector.rojas@kodarit.fi
Why everybody should know coding?