Experiences in Finnish pedagogy compared to other countries.
"Growing up in Indonesia, education is very strongly connected with getting the best scores and highest rank in order to justify the reason for going to school because education is not cheap, where I come from. Upon graduated from my high school in Bali, Indonesia, I was fortunate to be able to continue my studies to the Netherlands, where I started to be exposed to another education system and ways of learning. Eventually, I ended up in Finland where the education system here really blew my mind".
In the 2nd webinar: "The coding classes your students would enjoy", I will share my personal experiences regarding education system in my home country compared to Finland and why I strongly believe that Finnish pedagogy is the best way to start learning coding.
If you are interested to learn more about the best ways to teach coding by using Finnish pedagogy you can check out our previous webinar.
Meet our guest speaker!
Dr. Siti R Yusof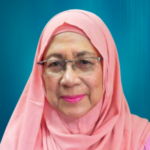 A well-rounded professional with extensive industry, academic and research experiences based in Malaysia. Dr. Siti had worked with manufacturing industries (MNCs), Telecommunications organization (GLC), Central Bank (Statutory Body), and Management Consulting (Multinational/Private). She taught undergraduate (Degree) program, postgraduate (Masters) program, supervised PhD students at Institution of Higher Learning, and Post-Doctoral Researcher at a Public University.
In the webinar, she will be highlighting the importance of coding as fundamental to digital education due to the 4th Industrial Revolution and workforce transformation.
Register now and join our 2nd webinar to learn more.
Experiences in Finnish pedagogy compared to other countries.