Our courses are suitable for anyone from 9 years old and are held online, which also makes our courses accessible from anywhere you are.
Coding is a topic that is suitable for distance learning and it works very well with the use of a webcam, giving a nice sense of being present in our online camps.
The registration fee for 15 classes, once per week is 285€
See the full schedule below.
FREE TRIAL LESSON
If you're interested in coding but not sure which level suits you, join one of our free classes
Free Lesson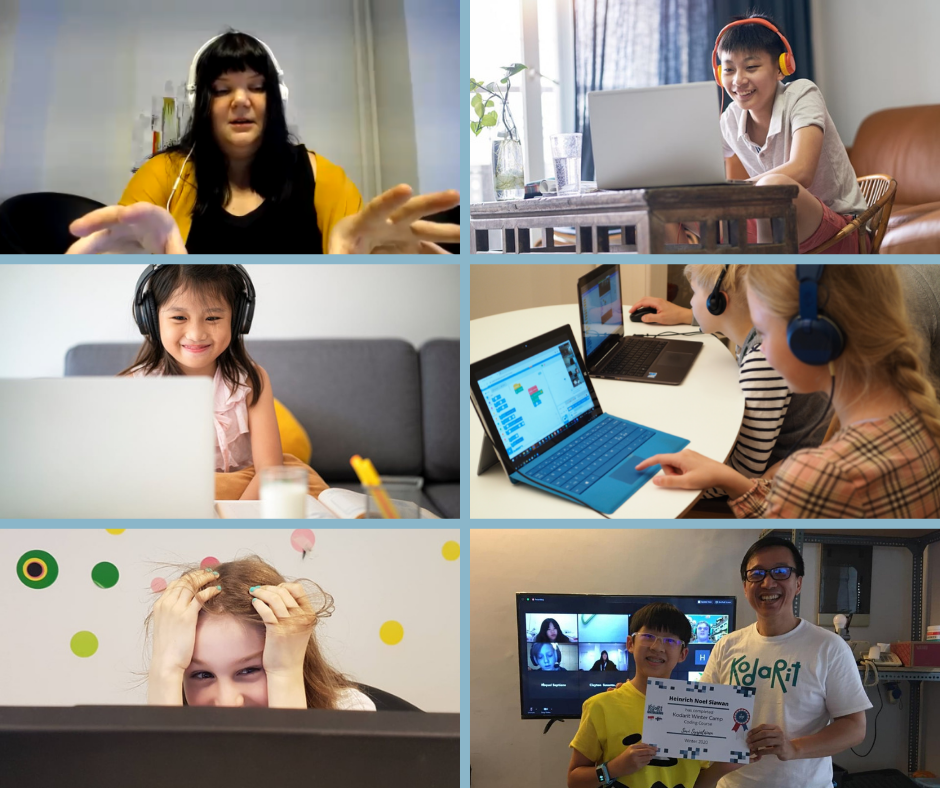 Autumn 2022 SCHEDULE
Courses dates
We have Kodarit courses starting on week 35, please check the schedule below and enrol using our "register button"
Kodarit level 1, beginners
Tuesday afternoon 3 pm
Wednesday morning, 11 am
Thursday morning, 11 am
Thursday afternoon 3 pm
Kodarit level 4, previous knowledge of visual coding, Python & JavaScript, required
Wednesday 12:30 pm  (based on Indonesian time 16.30)
Kodarit Black Belt, previous knowledge required (see our course descriptions for more info)
Tuesday morning 10.45 am (based on Indonesian time 14.45)
For Camps in Australia, please check times available here: School holiday program Australia
Coding program
Kodarit 1 is suitable for beginners.
We will go through the fundamentals of programming and game design in visual learning environments.
We solve programming challenges in Code.org learning environment, code 2D games in Scratch  and also get to know the programming of hardware devices with Micro:bit micro controllers.
At the end of the course we start programming stories and little games with Python language.