Closing the Gender Gap
Are you planning to start a coding school? Do you want to integrate coding into your school curriculum or activities? You are on the right page if your answer is "yes" to one or both questions.
As part of our mission to make coding fun for everyone, we are hosting a series of webinars to present and discuss education leadership, early education, Finnish pedagogy, the best way to teach coding to children, and many more. We will host the webinars and invite guest speakers to share their experiences on the topics.
Our next webinar will be hosted on the 26th of January at 10 o'clock EET. Our speakers, Anna Smolader and Sowmya Thottambeti will discuss the gender gap in the coding sector and what they hope can be done to close it.
The webinar is free, and everyone is welcome to join! Please don't forget to fill out the registration form.
Please follow us on LinkedIn, Facebook, and Instagram for more information and stay tuned for upcoming webinars.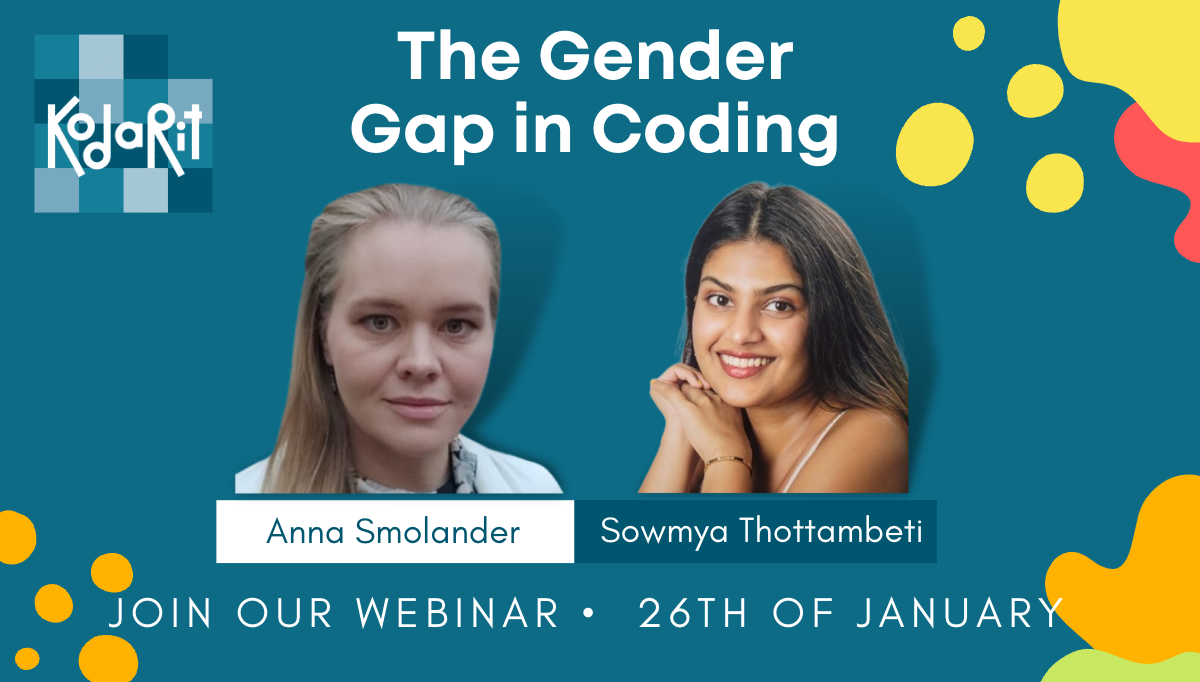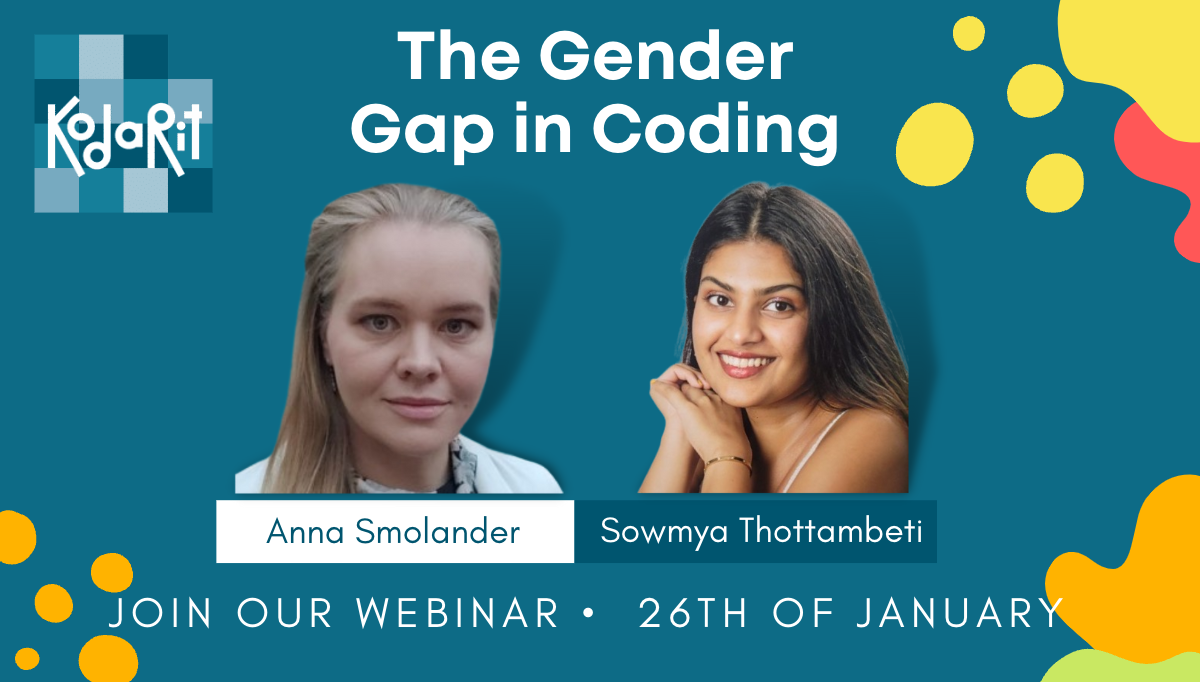 Register to our next seminar