The Coding Classes Your Students Would Enjoy
Are you planning to start your own coding school? Do you want to integrate coding into your school curriculum or activities? If you answer is "yes" to one or both of the questions, then you are on the right page.
As part of our mission to make coding fun for everyone, we are hosting a series of webinar where we will be presenting and discussing topics around education leadership, early educations, Finnish pedagogy, the best way to teach coding to children, and many more. We will be hosting the webinars and invite guest speakers to also share their experiences on the topics.
It's time to get into the holiday spirit with Kodarit!
We are excited to announce our "Kodarit Christmas Special" taking place on December 22nd at 10:00 EET.
This year, we are treating our students and their families to a special Christmas present - a showcase of our best teaching methods from two of our top instructors. Don't miss this exciting opportunity to learn from the best and get a sneak peek at what makes Kodarit's approach to coding education so unique and effective.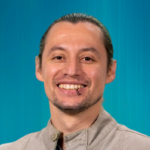 HECTOR ROJAS
Technical Manager and Programing teacher at Kodarit.
"Come and experience what your kids are learning with us!
We are going to explore some of the basic concepts of coding on scratch and give you a sample game design class."
Hector Rojas, the coding teacher extraordinaire from Kodarit! Hector is a master of his craft, with years of experience teaching the ins and outs of computer programming. He is patient, kind, and always willing to help his students learn and grow. Hector is a natural leader in the classroom, using his extensive coding knowledge to guide his students towards success. He is known for his engaging teaching style and ability to make complex concepts easy to understand.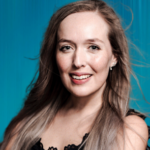 ELINA BERGMANN
Sales and Marketing, Graphical designer and Baby Kodarit teacher.
"In this webinar, you will have the opportunity to experience some exercises from our Baby Kodarit classes. Simultaneously, you will be introduced to some fundamental concepts and principles of coding. No previous experience is needed!"
Elina Bergmann has been a coding teacher at Kodarit for the past two years. She is an integral part of the pedagogical team that created the Baby Kodarit course, designed to introduce children to the world of coding. With a keen eye for aesthetics and a passion for storytelling Elina is skilled in various design tools and platforms. She has a proven track record of successfully creating engaging and effective marketing campaigns that resonate with worldwide audiences.
Get ready to hear from a real Kodarit parents! We are thrilled to announce that Dhiraj Khot and Onggo Susilo both parents of our students, will be joining us after the presentations to share their unique perspective on the Kodarit experience.
As parents, Dhiraj and Onggo has first hand experience with the benefits that coding education can offer. They will be sharing why they chose to trust us with their children's education and the positive impact that our program has had on their kids. Don't miss this exciting opportunity to hear from our Kodarit parents and learn more about the benefits of coding education!
Make sure to follow us on LinkedIn and Facebook for more information and stay tuned for the upcoming webinars.