World Class Coding Courses 
We are excited to announce Kodarit coding courses are now in Malaysia bringing a flavor of first class Finnish education to Malaysia.
The Kodarit coding courses are developed by experts from Finland with extensive experiences  in world class organizations. Kodarit is the biggest coding school in Finland, offering world class coding courses globally.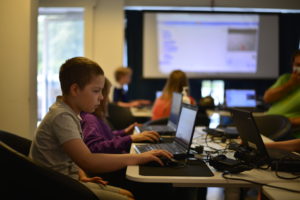 Kodarit coding courses are developed for children and teenagers to prepare them for a highly competitive job landscape in the digital world. The coding courses help students to decide on a career and join the workforce contributing to the nation's digital economy.
Coding is a serious subject but the Kodarit courses are designed in a fun way to develop logical thinking and open up mindsets through exercises and games to give the best learning experience to students.
The journey starts at the Kodarit Boot camp and continue with the live sessions to earn certificates from Level 1 until the Black belt, and later decide on a path to college/university degrees to participate in the digital world.
Explore the wonderful world of coding through the Kodarit way. Come join the fun of learning coding  through the Kodarit Boot camps and live sessions. Start by registering for the trial lessons now – seats are limited and on a first come first serve basis.  Reserve your seat now!