Kodarit's coding courses are fun and diverse. We teach programming skills, algorithmic thinking, game design and computer sciences in learning environments that are designed to be beginner-friendly. We highly value personal teaching and this is why we keep our courses small (max. 10 participants).
All our courses depart from the Finnish pedagogical approach, in which everyone gets involved in learning and no one is left behind. 
Our online courses take place via Zoom, for which we share the login instructions before the course. To participate you need your own computer, also a webcam is a nice addition, especially for children's coding lessons.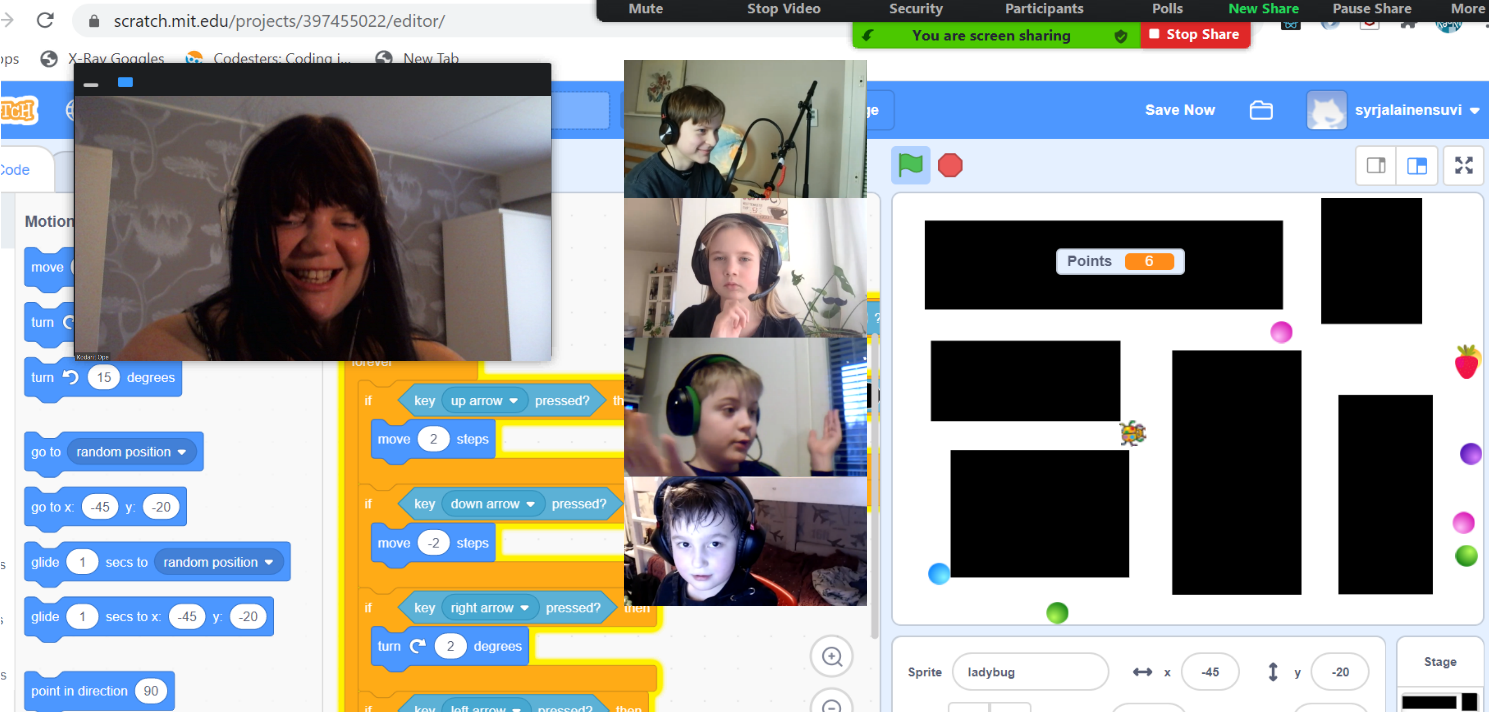 What do we mean by level courses?
Our curriculum is based on levels. Our students start their learning path with level Kodarit 1, using visual programming and developing their game and app design skills.
Each level lasts one term and the courses are progressive (Kodarit 1-4).
After level Kodarit 4, the students can continue to the Black Belt level, in which they can code for as many terms as they wish. The topics of the Black belt level change every term.
If you have programmed before, you can join the level that better suits your programming skills.